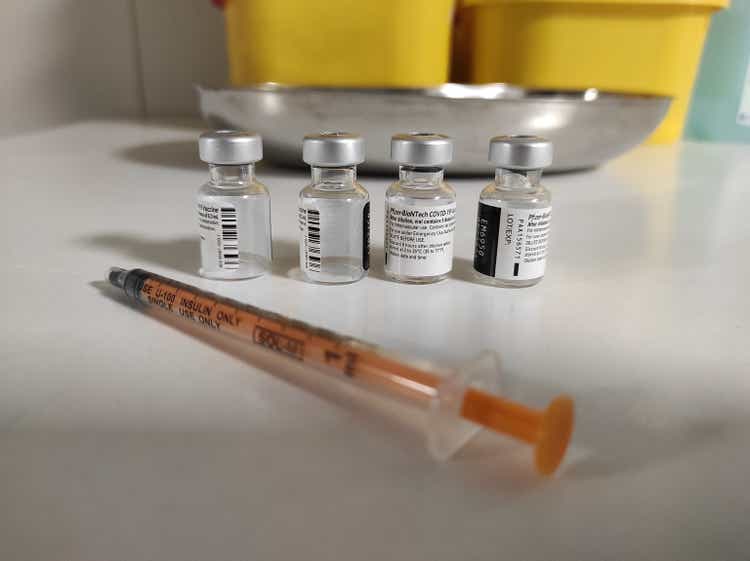 The European Medicines Agency (EMA) has not detected any safety signal linked to Pfizer (NYSE:PFE)/BioNTech (NASDAQ:BNTX) COVID-19 vaccine, the agency said Wednesday, contrasting the CDC and FDA findings that indicated otherwise, according to Reuters.
Last Friday, the U.S. regulatory agencies noted that the CDC's Vaccine Safety Datalink, an almost real-time surveillance system, flagged concerns about whether the companies' bivalent vaccine carries a higher ischemic stroke risk in those aged 65 and older.
However, in responding to a question, the EMA said it has yet to identify a similar risk. "EMA can confirm that to date no such signal has been identified in the EU. EMA will continue to evaluate all available data to determine whether emerging safety information could point to a similar signal in the EU," the agency said.
EMA's announcement contrasts with a press release Pfizer (PFE), and BioNTech (BNTX) issued last Friday to indicate that the companies were aware of limited reports of ischemic strokes detected in those aged 65 and above who received the updated shot.
Read: Ahead of Pfizer's (PFE) earnings release later this month, Seeking Alpha contributor Geoff Considine argues that the company's shares already reflect "the concerns about post-COVID growth prospects."