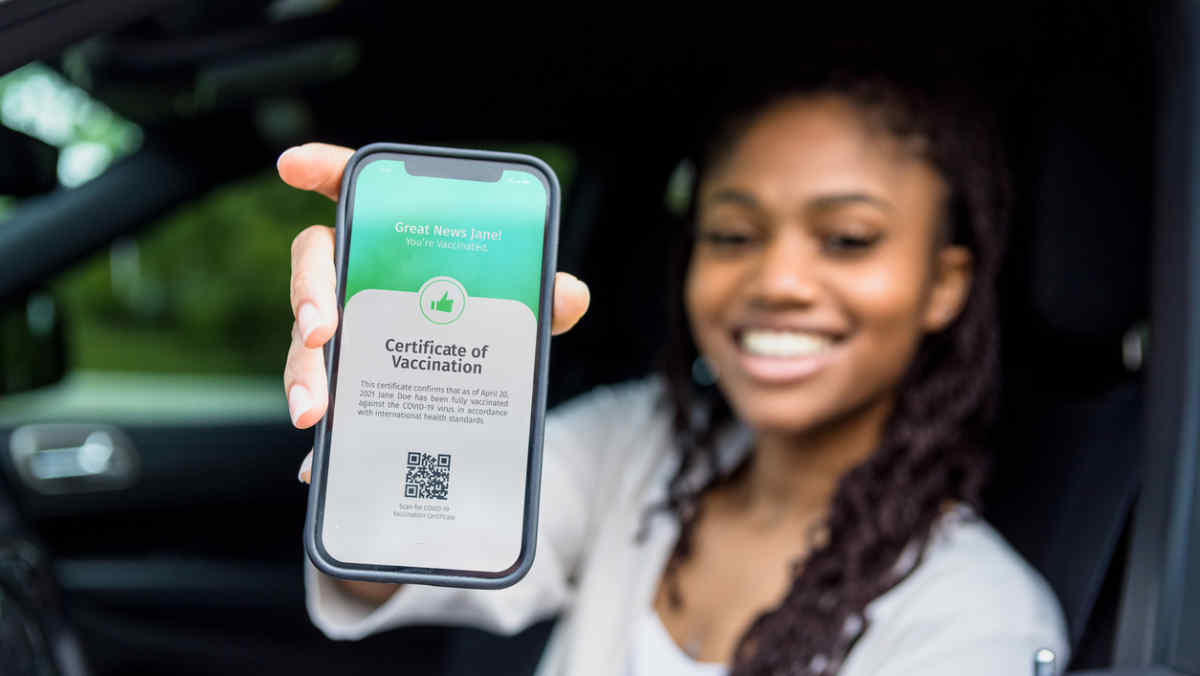 ​Businesses with at least 100 employees may soon receive direction on an anticipated COVID-19 workplace vaccination and testing mandate from the Occupational Safety and Health Administration (OSHA). On Oct. 12, the agency sent its emergency temporary standard (ETS) to the White House for final review.
We've rounded up resources and articles from SHRM Online and other trusted outlets on the news.
President Announces Plan
On Sept. 9, President Joe Biden announced that OSHA would issue an ETS requiring covered businesses to mandate that their workers be vaccinated against the coronavirus or undergo weekly testing. Covered employers will also have to give workers paid time off to get vaccinated or recover from any side effects of getting vaccinated. Employers that don't comply with the vaccine mandate or paid-time-off requirement may face fines of up to $14,000 per violation. The rule will impact more than 80 million workers, according to the White House.
Expedited Process
OSHA sent the rule to the White House Office of Information and Regulatory Affairs on Oct. 12. The regulatory review process can sometimes take months, but Biden called for an expedited process for the emergency standard. So the regulatory office could quickly conclude its review any day now, which would prompt OSHA to publish the ETS. The ETS could take effect immediately upon publication, but OSHA generally provides businesses with a little time before they must comply.
Questions Remain
OSHA's plan hasn't been made available to the public. "The details of what the ETS will include are scarce at this point, leaving many questions unanswered," noted law firm Fisher Phillips. How will the 100-employee threshold be counted? Will employers be required to collect proof of vaccination? What type of testing will be required? Will remote employees be covered?
"You should begin preparing now for the forthcoming Emergency Temporary Standard by establishing policies for determining employees' vaccination status and procedures for tracking weekly test results," according to Fisher Phillips. "You should also prepare for the possibility that employees may refuse to comply with the requirements of the ETS and begin planning an appropriate response—which would include terminating their employment."
Fisher Phillips predicts that the White House will approve the ETS by Oct. 15 and OSHA will make the details available to the public between Oct. 18 and Oct. 20. Employers may have some additional time before the rule is officially published and enforcement begins.
(SHRM Online) and (Fisher Phillips)
[SHRM members-only resource: How to Prepare for OSHA's COVID-19 Vaccination Emergency Temporary Standard]
Employers React to Mandate
Some business leaders are waiting to review the details of OSHA's ETS before making changes to their policies. Other executives have extended their remote-work policies to give themselves time to review the ETS. Some smaller employers are concerned about the cost and other compliance burdens that the new rule will impose, and at least one small-business advocacy group is planning to file a legal challenge. According to a survey of HR leaders conducted by research firm Gartner on Sept. 15, 46 percent of respondents said they plan to require employees to get vaccinated in locations that allow such policies. However, more than 33 percent of respondents said they remain unsure about their vaccine plans.
Federal Employees and Contractors Must Get Vaccinated
In addition to the directive for private employers, Biden issued Executive Order 14042, which requires federal employees and contractors to be vaccinated against the coronavirus. Federal employees will need to be fully vaccinated by Nov. 22 and contractors by Dec. 8. In FAQs, the Safer Federal Workforce Task Force reminded federal agencies that they still must comply with applicable federal laws—including privacy and collective bargaining obligations—when requesting vaccination information. Prior to the vaccine mandate's effective date, onsite contractors who are not fully vaccinated must show proof of a negative COVID-19 test taken no more than three days before entering a federal building.
Visit SHRM's resource hub page on the coronavirus and COVID-19.