This daily round-up brings you a selection of the latest news and updates on the COVID-19 coronavirus pandemic, as well as tips and tools to help you stay informed and protected.
Top stories: Confirmed COVID-19-related deaths pass 600,000 in Brazil; Study reports surge in anxiety due to pandemic; Lockdown restrictions eased in Sydney.
1. How COVID-19 is affecting the globe

Confirmed cases of COVID-19 have passed 237.8 million globally, according to Johns Hopkins University. The number of confirmed deaths stands at more than 4.85 million. More than 6.48 billion vaccination doses have been administered globally, according to Our World in Data.
Restrictions have been eased in Sydney, with cafes, gyms and restaurants opening to fully vaccinated customers, after nearly four months of lockdown.
Venezuela has received a second batch of 2.5 million COVID-19 vaccine doses via COVAX, the vaccine sharing facility.
The United States will accept international visitors who've had COVID-19 vaccines authorized by US authorities or the World Health Organization.
Moderna has announced its plans to deliver 1 billion doses of its COVID-19 vaccine to low-income countries next year – in addition to the doses it has already committed to COVAX.
From 19 October, fully vaccinated people from eight countries, including Britain, France, Spain and the US, will be able to enter Singapore without the need for quarantine.
2. Anxiety surged due to pandemic – study

The COVID-19 pandemic saw a surge in anxiety and major depressive disorders across the world – in particular among women and young people.
The study, published in the Lancet, said that young people suffered as school closures kept them away from friends, while many women found themselves doing the bulk of household work and faced an increased risk of domestic violence.
It recorded 76 million additional cases of anxiety disorders and 53 million of major depressive disorder as COVID-19 spread in 2020.
"Sadly, for numerous reasons, women were always more likely to be worse affected by the social and economic consequences of the pandemic," study co-author Alize Ferrari said.
"Additional caring and household responsibilities tend to fall on women, and because women are more likely to be victims of domestic violence, which increased at various stages of the pandemic."
Each of our Top 50 social enterprise last mile responders and multi-stakeholder initiatives is working across four priority areas of need: Prevention and protection; COVID-19 treatment and relief; inclusive vaccine access; and securing livelihoods. The list was curated jointly with regional hosts Catalyst 2030's NASE and Aavishkaar Group. Their profiles can be found on www.wef.ch/lastmiletop50india.
Top Last Mile Partnership Initiatives to collaborate with: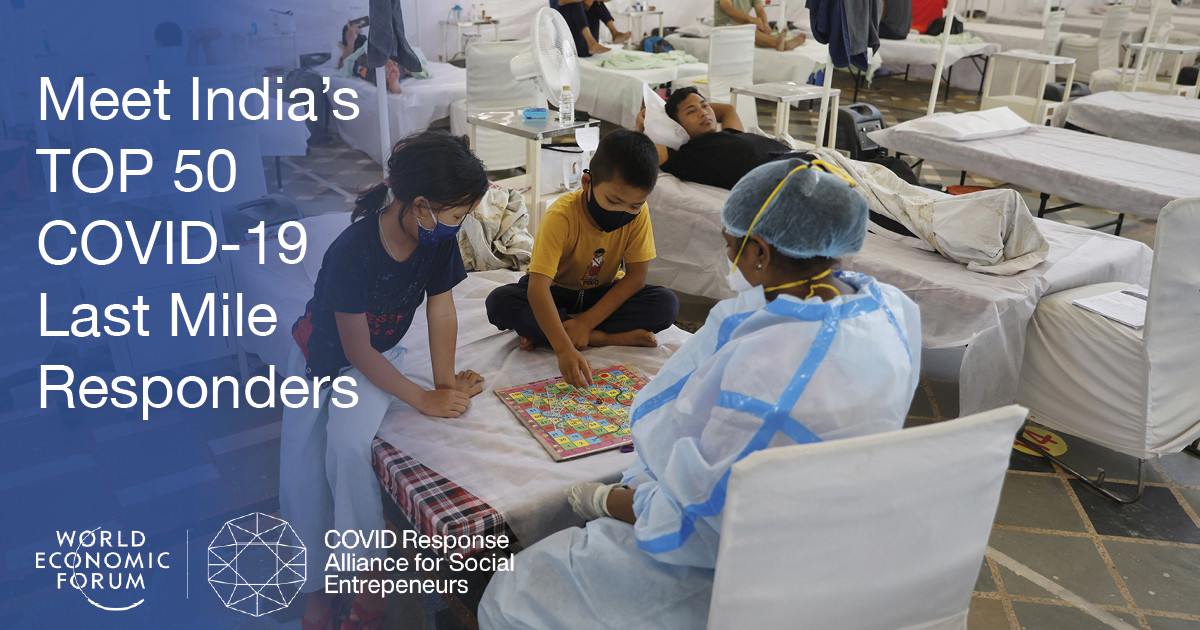 3. COVID-19 deaths pass 600,000 in Brazil

Confirmed COVID-19-related deaths have passed 600,000 in Brazil, the country's health ministry announced on Friday. It sees Brazil become the second country, after the United States, to pass the milestone.
There are signs though that infections are starting to slow in Brazil, with deaths down 80% from their peak of more than 3,000 per day in April. 615 new COVID-19 deaths were reported on Friday to take Brazil past 600,000.
More than 21.5 million confirmed cases have been reported in Brazil, according to Johns Hopkins. More than 70% of Brazilians have now received a first dose of a COVID-19 vaccine.