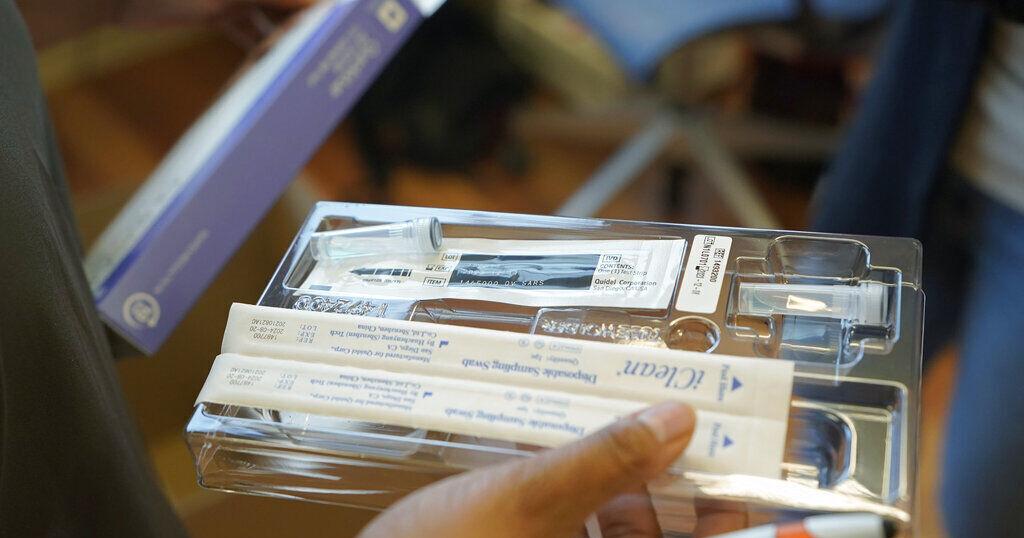 Updated figures from the Yakima Health District show COVID numbers in Yakima County have been going down for the second week in a row.
Yakima County is not alone. During a media briefing by the Washington Department of Health on Thursday, officials said COVID numbers across the state have been trending steady toward low. While there is no one single answer for why, officials offered up a handful of potential reasons.
Dr. Umair Shah, secretary of health for the DOH, said the warm summer weather, among other factors, may be causing the downward trend.
"It's summer and we have people that are outdoors. I think that always has helped in terms of any viral respiratory virus," he said. "That's one of the factors, the other is that we have so many people who have either a combination of vaccination, vaccination plus booster … or that have been infected."
Shah said the state's growing vaccination rates paired with rising cases rates may have helped boost herd immunity. The caveat with current numbers, Shah said, is the fact many more people are testing for COVID at home and not reporting results.
Shah urged people to report positive test results and to continue following the DOH's advice on wearing masks indoors to reduce the risk of infection.
Local numbers
In Yakima County, the health district reported 683 new cases for the week ending Friday, Aug. 5. That's 64 fewer new cases than the week before.
There were 19 hospitalizations Friday. Two new deaths were reported with zero deaths reported the prior two weeks.
The rate of infection per 100,000 people in the last 14 days dropped to 554 from 579 the week prior. Countywide vaccinations remained the same, with 59.7% of Yakima residents 6 months and older completing their primary series.
The BA.5 variant remains the most common strain in the state, with 79.7% of all cases in the state being from the variant.
Yakima County's CDC Community Level is at medium.
More local resources
YHD recommends visiting www.YakimaVaccines.org or www.YakimaVacunas.org for vaccine locations and availability.
Anyone 6 months or older is eligible for the COVID-19 vaccine. Individuals 5 and up are eligible for booster shots.
Yakima Valley College offers free COVID-19 testing from 8 a.m. to 3 p.m. Tuesday-Saturday. More information can be found on www.YakimaTesting.org or www.YakimaPruebas.org.
Residents of Yakima County can order free rapid tests to be delivered to their door from the federal government by visiting COVID.gov/tests or calling 1-800-232-0233. Washington state offers free tests at sayyescovidhomestest.org website.
People who test positive for COVID-19 are advised to stay home and away from other people while they are contagious. People who used an at-home test can report positive results to Washington's COVID-19 hotline at 1-800-525-0127.
If households need additional resources, they can call Care Connect Washington at 1-800-525-0127. Care Connect Washington can provide food and other necessities to people who have either tested positive for COVID-19 or been exposed and need support to isolate or quarantine at home.