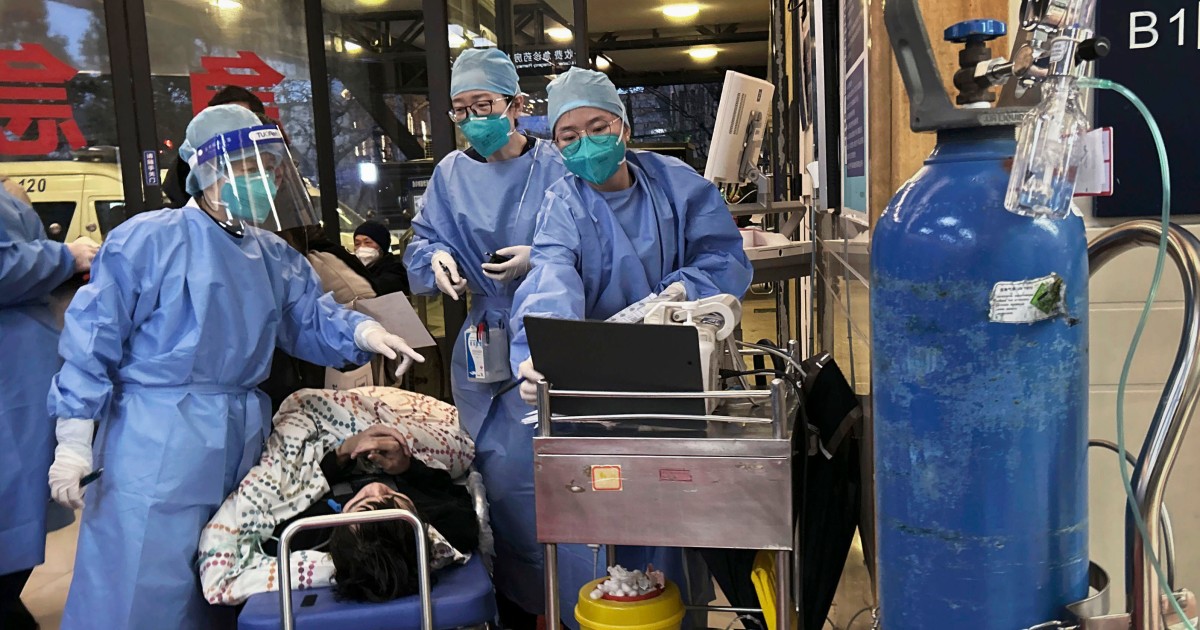 "Our forecast estimates a significant burden on China's health care system for the next fortnight," Dr. Matt Linley, Airfinity's analytics director, said, "and it is likely that many treatable patients could die due to overcrowded hospitals and lack of care."
NBC News witnessed chaotic scenes in overcrowded hospitals in Shanghai, China's financial center and most populous city at 26 million people. Less than a year after a grueling two-month lockdown in an effort to stamp out the virus, the city is now experiencing the consequences of letting it loose.
The bodies of those who die in the hospital are taken for cremation. At one funeral home visited by NBC News, their families are allotted 10 minutes to say goodbye. Relatives carry flowers and pictures of the dead through the rain to their designated time slot.
"My father had no symptoms but still died," one 31-year-old woman said outside a hospital in central Shanghai. Her mother, who has heart disease, was still hospitalized with the virus.
"Thirty-five people passed away the day before yesterday, right here," said the woman, who lives in Australia and like others interviewed did not wish to be named due to the political sensitivity of the issue in China. "Since my mom was here, I've come here to see [her] every day. On the day my father moved into the hospital, almost all patients in the emergency department died."
The intensity of the outbreak has taken her and many others by surprise.
"It's way more severe than I expected, much more severe," the woman said. "Especially for seniors, whether or not they have had some diseases before, the virus could end their lives."
The hospital here is so busy, street vendors have set up outside to profit from the spike in visitors after almost two years of scraping by with hardly any business at all.