A street snack known as "dragon's breath" is at the center of a new dangerous viral video trend. The colorful candies are dipped in liquid nitrogen to create a vapor effect when eaten – resulting in smoke-like fumes flowing out of the mouth, nose and ears. Health officials are warning against consuming the popular candy after at least 20 children in Indonesia suffered food poisoning and other severe injuries.
Here's what else you need to know to Get Up to Speed and On with Your Day.
(You can get "5 Things You Need to Know Today" delivered to your inbox daily. Sign up here.)
1. Economy

The US is expected to reach its debt limit today, according to Treasury Secretary Janet Yellen, but lawmakers have a few months to negotiate until the government defaults. Established by Congress, the debt ceiling is the maximum amount the federal government is able to borrow to finance obligations that lawmakers and presidents have already approved. The debt ceiling currently stands at $31.4 trillion and has been modified more than 100 times since World War II. Once the debt limit is reached, the Treasury Department will begin implementing extraordinary measures to delay a default in order to avoid a financial crisis. Essentially, if the government is no longer able to borrow, it would not have enough money to pay all its bills. That means it would likely have to temporarily delay payments or default on some of its commitments, potentially affecting Social Security payments, veterans' benefits and federal employees' salaries, among others.
2. New Zealand

New Zealand Prime Minister Jacinda Ardern unexpectedly announced today that she will resign within weeks, saying she doesn't believe she has the energy to seek reelection in the October polls. Her term will likely end by February 7, when she expects a new Labour prime minister will be sworn in – though "depending on the process that could be earlier," she said in a statement. When Ardern became prime minister in 2017 at the age of 37, she was New Zealand's third female leader and one of the youngest leaders in the world. Within a year, she had given birth in office – only the second world leader ever to do so. She was also a former DJ and lapsed Mormon who garnered immense popularity among young people. However, her popularity has waned in recent years, with some critics arguing she has done little to deliver the transformational government she promised when first elected.
<div data-uri="archive.cms.cnn.com/_components/video-resource/instances/h_b6bbf4a7087cd36d7d8a05528cd07216-h_069fe9e1ff5e1779f5b72dda0fc3d4fa@published" data-component-name="video-resource" data-editable="settings" class="video-resource" data-video-id="world/2023/01/19/jacinda-ardern-new-zealand-resignation-intl-vpx.cnn" data-live data-analytics-aggregate-events="true" data-custom-experience data-asset-type data-medium-env="prod" data-autostart="false" data-chromeless="false" data-show-ads="true" data-featured-video="true" data-headline="Jacinda Ardern chokes up while announcing impending resignation" data-description="New Zealand Prime Minister Jacinda Ardern has announced she will stand aside for a new leader within weeks, saying she doesn't believe she has the energy to seek re-election in the October polls. CNN's Kristie Lu Stout has more. " data-duration="02:36" data-source-html=" – Source: CNN " data-fave-thumbnails="{"big":{"uri":"https://media.cnn.com/api/v1/images/stellar/prod/230119133617-screengrab-jacinda-ardern-resignation.jpg?c=16×9&q=h_540,w_960,c_fill"},"small":{"uri":"https://media.cnn.com/api/v1/images/stellar/prod/230119133617-screengrab-jacinda-ardern-resignation.jpg?c=16×9&q=h_540,w_960,c_fill"}}" data-vr-video data-show-name data-show-url data-check-event-based-preview data-network-id data-details>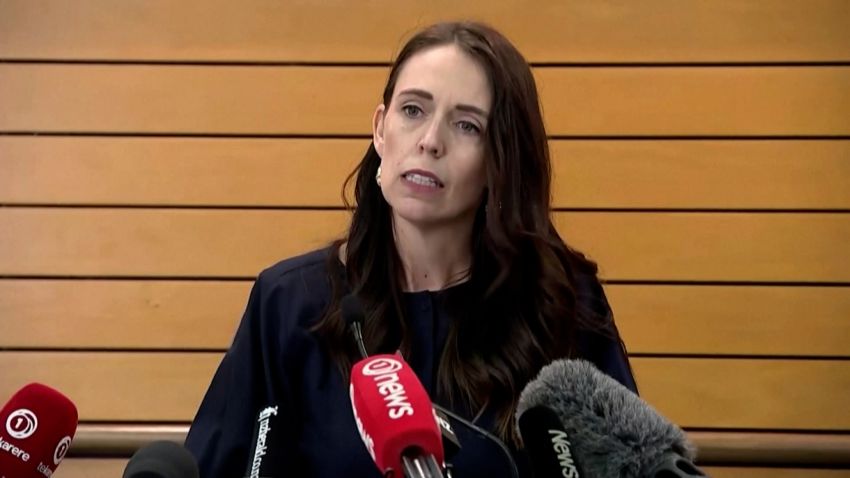 Jacinda Ardern chokes up while announcing impending resignation